Administrator
Posts: 1289
Joined: Thu Dec 11, 2008 2:45 am
Title: Guy Who Knows Just Enough To Cause Trouble
I'll be darned!
You do not have the required permissions to view the files attached to this post.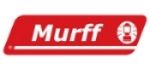 Name: Murff   ICCC Member #726 
Coleman Blue's 243's #002   Ebay Handle: Happy-campers2 
EX-ICCC Newsletter Editor & Full time Coleman Addiction Enabler
Part-time Idito and Hater of Turd 275s
Lol
Ken.
Looking for Bday lanterns, 10/83, 11/84 and 10/2011.
Milspec Syndicate member #1020 
Coleman 275 Appreciation Syndicate #1020
I here he frequents Australia too.


John
Serious Colemanaholic
Posts: 965
Joined: Sun Aug 17, 2014 2:53 pm
Title: Guy Who Does Stuff
Wait, this is good... Someone realized he's dumb enough to follow the signs with his name on them, right back to the state pen!
WillCat
Chautauqua County, New York
Slant Saver
Frank Maker

Wanted:

GPA dated

5/89, 7D Mag-lite
My greatest fear is Flying Walruses with Tommy guns for Tusks.
Colemanaholic
Posts: 390
Joined: Sun Jun 28, 2020 12:33 am
Well , I'll be a monkeys Uncle. He does....
Purty colors. Well , cept'n maybe that brown when it's on fire...
Super Colemanaholic
Posts: 2588
Joined: Mon Sep 18, 2017 3:01 am
Thanks for the laugh Murff.
Rob
I thought this was his Exit?
Coleman Blue's 243's #341 - 275 Appreciation Syndicate member 0242
FAS #001 Confusing Future Generations of Collectors, One Lantern at a Time!
"A Human Being should be able to change a diaper, plan an invasion, butcher a hog, conn a ship, design a building, write a sonnet, balance accounts, build a wall, set a bone, comfort the dying, give orders, take orders, cooperate, act alone, solve equations, analyze a new problem, pitch manure, program a computer, cook a tasty meal, fight efficiently, die gallantly. Specialization is for insects." - Lazarus Long



Super Colemanaholic
Posts: 1080
Joined: Sat Jul 11, 2015 12:45 pm
You do not have the required permissions to view the files attached to this post.
She was only a moonshiner's daughter, but I loved her still.
I keep my tools sharp...but my mind sharper!
Ed
ICCC no.1880
CANADIAN BLUES Member #023



Mil-spec ops #1982



Think it's related to the recent conjugal visit??
Uncle Sidney ~ Prison Philosopher Says:
"I will be in Solitary Confinement for awhile. A small problem with a recent conjugal visit!"
"Catch on fire with enthusiasm and people will come for miles to watch you burn"

ICCC #2025
Super Colemanaholic
Posts: 2389
Joined: Sat Jan 09, 2010 6:18 pm
Title: ECCENTRIC BLOCKHEAD
That is his get away route, but the Po-Po will know where to stake-out when the crime occurs.

Now that Cabela's has moved out, Sidney has a lot of free warehouse space to store his loot in his namesake.
Bruce Sheehe, aka ECCENTRIC BLOCKHEAD
ICCC #889 - Connoisseur of Time, Friends, Leisure, & Coleman   Altoona, PA - The Mountain City - Near The Eastern USA Continental Divide
Super Colemanaholic
Posts: 1902
Joined: Thu Feb 16, 2017 2:59 am