Here is an unrestored 1945 Coleman 520 single-burner military stove. This version of the stove includes: wrench, funnel, full-size bayonet "F" canister, precaution label, standard large Coleman-type fuel cap, and spare leather pump cup stored inverted on the pump shaft. The fount is brass and painted Olive Drab.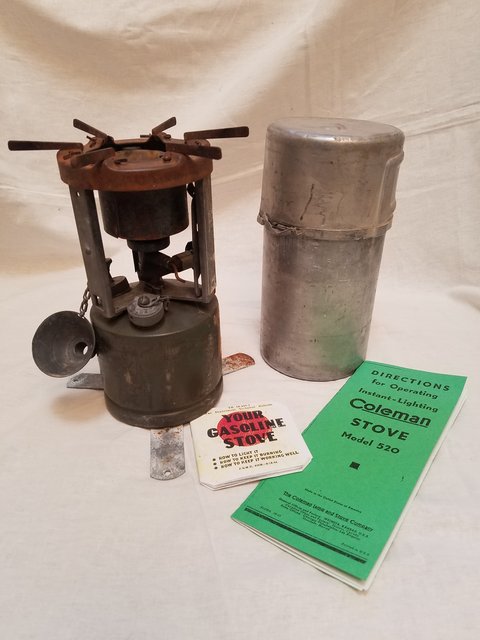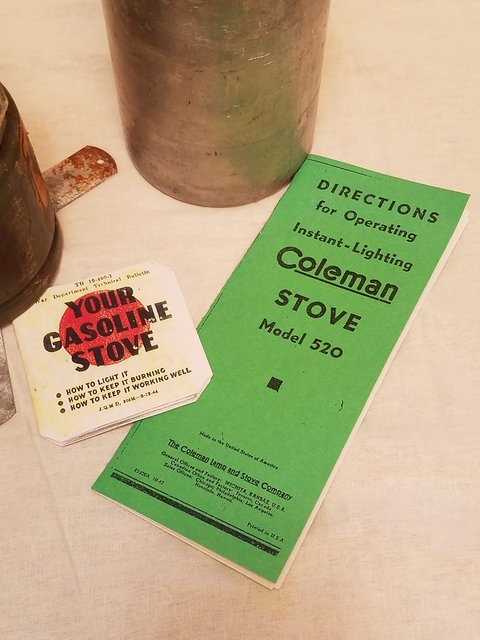 There are two instruction booklets available. The booklets shown here are reproductions. The small booklet is assigned a War Department Technical Bulletin number of: TB 10-400-1. The green booklet was produced by Coleman.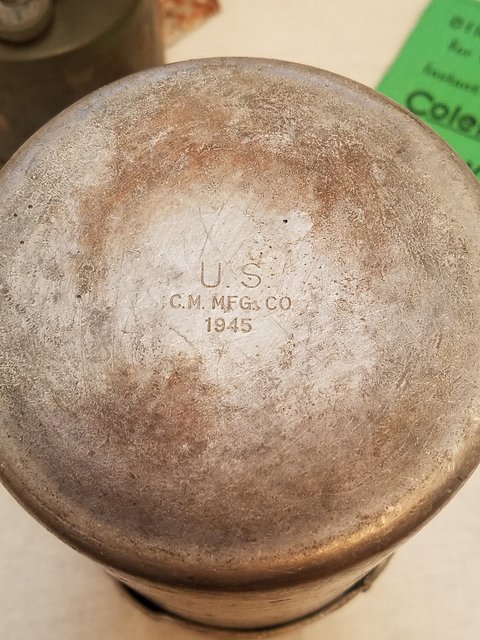 This 1945 canister was made by Crunden Martin Manufacturing in Missouri.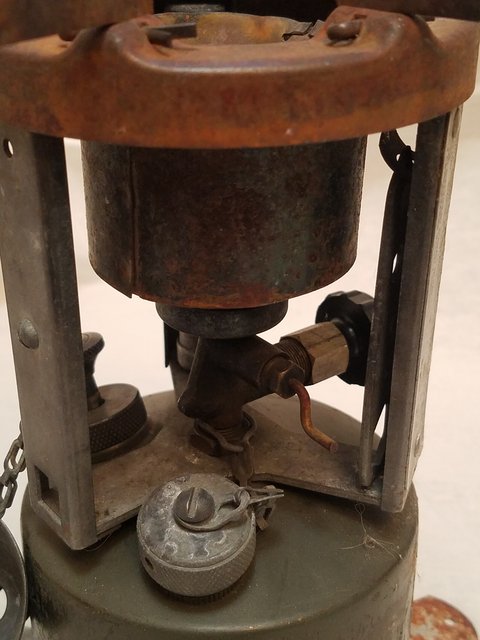 The tip cleaner lever is made of steel, but the extra bend in this lever was most likely made by the user. The fuel cap is the large Coleman type and made of brass. There is a service wrench which is attached to the frame with a spring-steel clip.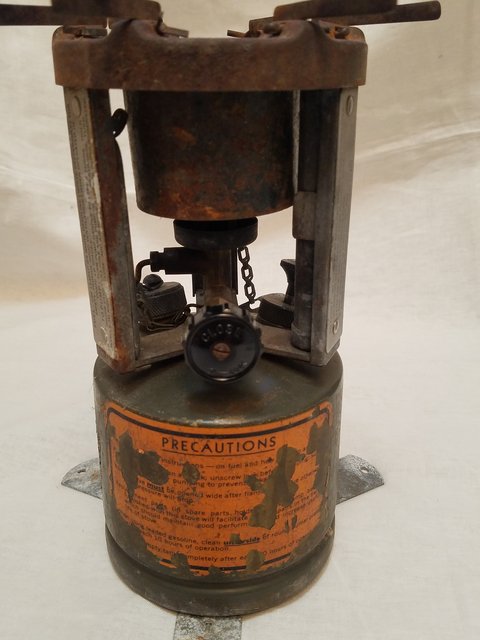 The spare parts tube is the longer type. This model includes the vaporizer pre-heat cup. The valve wheel is black Bakelite. The caution label reads, "PRECAUTIONS". In 1944 it would have read "CAUTIONS".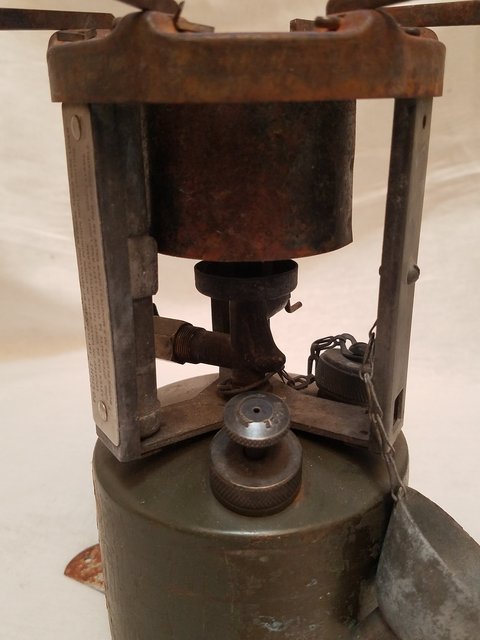 The included funnel is attached to the frame with a chain. The pump cap and grip are made of brass. The instruction tags are aluminum with ink-stamped lettering.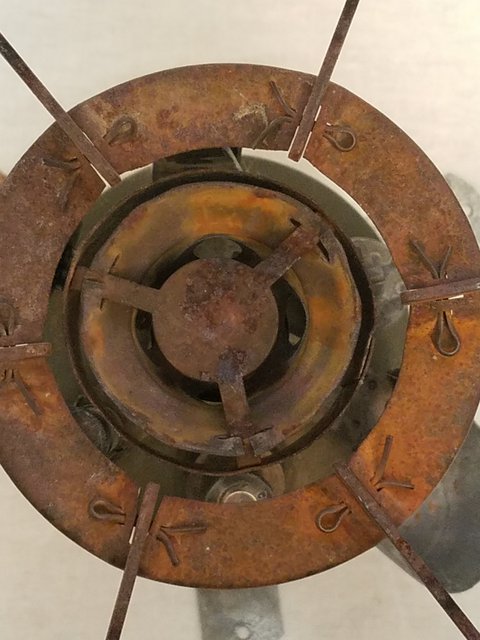 The burner bowl has four round holes, however, it does not have any way to allow fuel from the vaporizer to be dripped into the pre-heat cup.